ECOTEC recently finished the delivery of 17.287 m3 of cross-fluted modules in PP for the tricklnig filters in Obras del Ozama WWTP (Dominican Republic)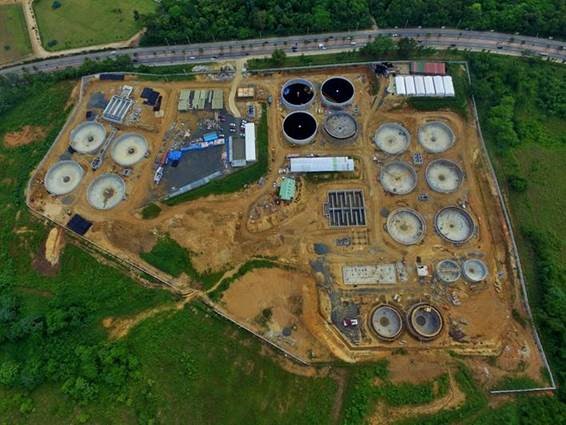 The material was installed in 4 trickling filters of 31 m. in diameter with a media depth of 5.75 m, designed to treat a total flow of 103.852 m3/day.
For logistical reasons, the materials were delivered unassembled to site, and assembled on site afterwards. BIOdek modules are made in polipropylene, and they were welded by means of a thermal process, which avoids possible inconveniencies of PVC media (freight and manipulation of the welding glue, risks derived from solvent use, environmental pollution, etc.)
ECOTEC and ENEXIO also defined and chose other key factors for the proper operation of the trickling filters, such as the rotating distributor, support structure of the modules and ventilation system, which are relevant factors for the optimal operation of the process.
Due to their characteristics and capacity, Trickling Filters in Río Ozama are a reference installation among these type of processes worldwide.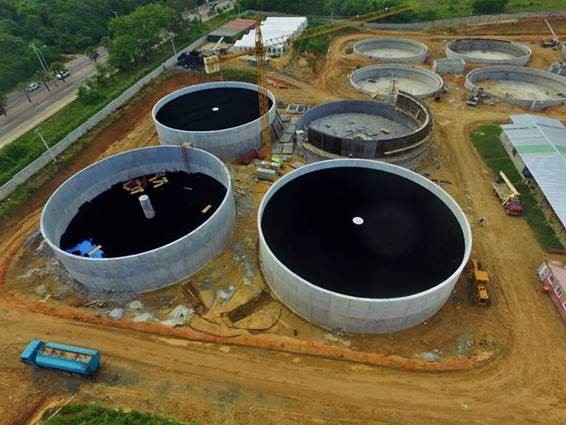 >> See all news