ECOTEC presents its latest development in slurry treatment technology: the new ammonia (NH3) stripping system specially designed for slurry treatment, which represents an important breakthrough for the better management of agricultural waste and resource recovery.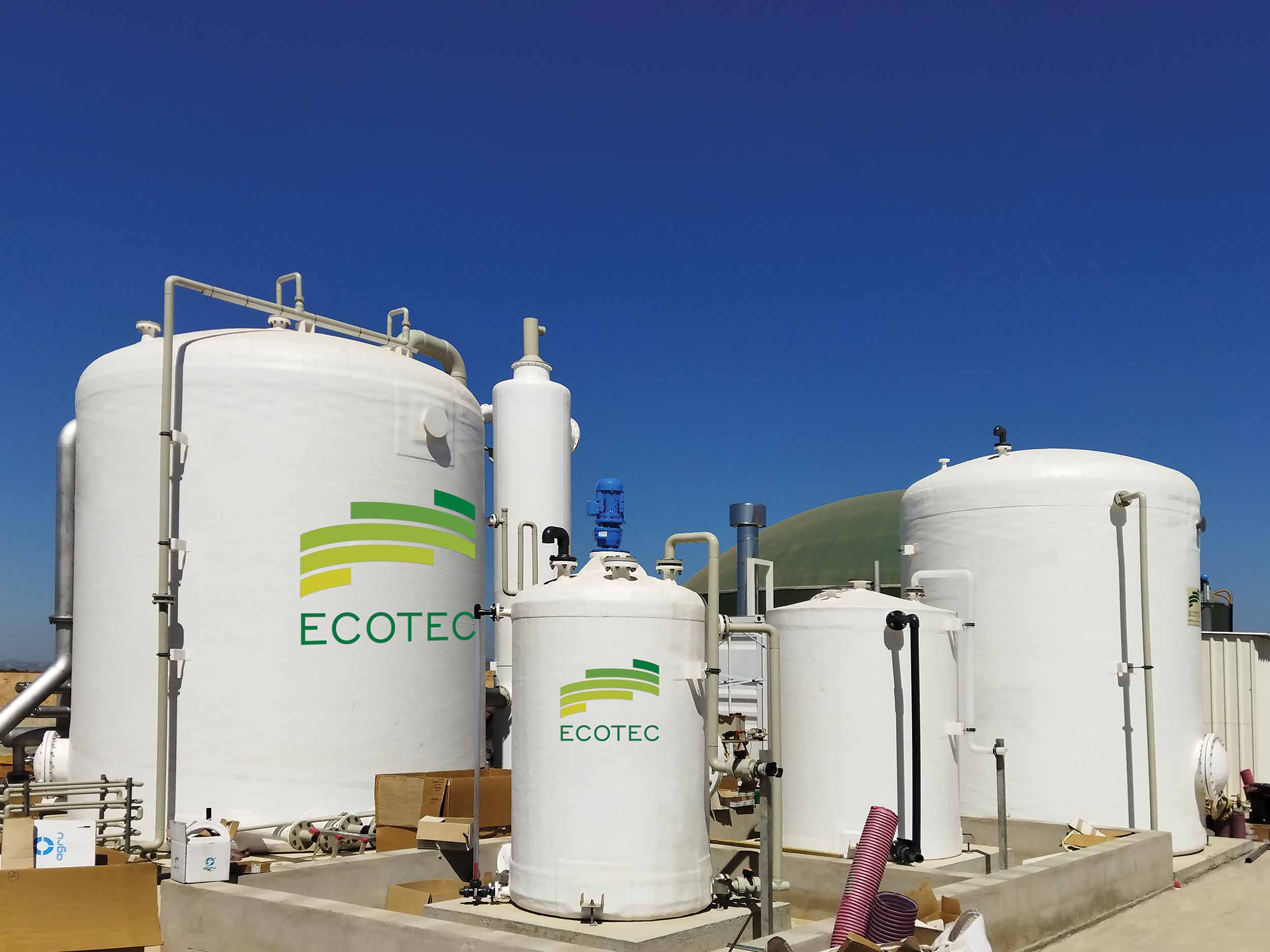 We have supplied the system for a livestock industry located in the province of Lleida, with the purpose of removing NH3 from the slurry digestate, being the unit specifically designed to operate with solids loads up to 3%.
The installation is based on a first stripping stage in an aerated reactor, where efficiencies around 60 to 70% can be reached by means of a recirculation and heating system. And a subsequent neutralization stage of NH3 carried out by a chemical scrubber where ammonium sulfate will be purged as a by-product.
The system is distinguished by its ability to handle high solids loads, which cannot be removed in conventional stripping systems and are expensive or sometimes impossible to remove.
Below a summary of the plant's operating data:
Pollutants:

NH3

Flow rate:

75 Tn/day

Delivered equipment:

Stripping

Liquid recirculation and heating system

Chemical Scrubber
Performance:
| | | |
| --- | --- | --- |
| Pollutant | Inlet | Efficiency |
| NH3 (Kg/day) | 339 | 70 % |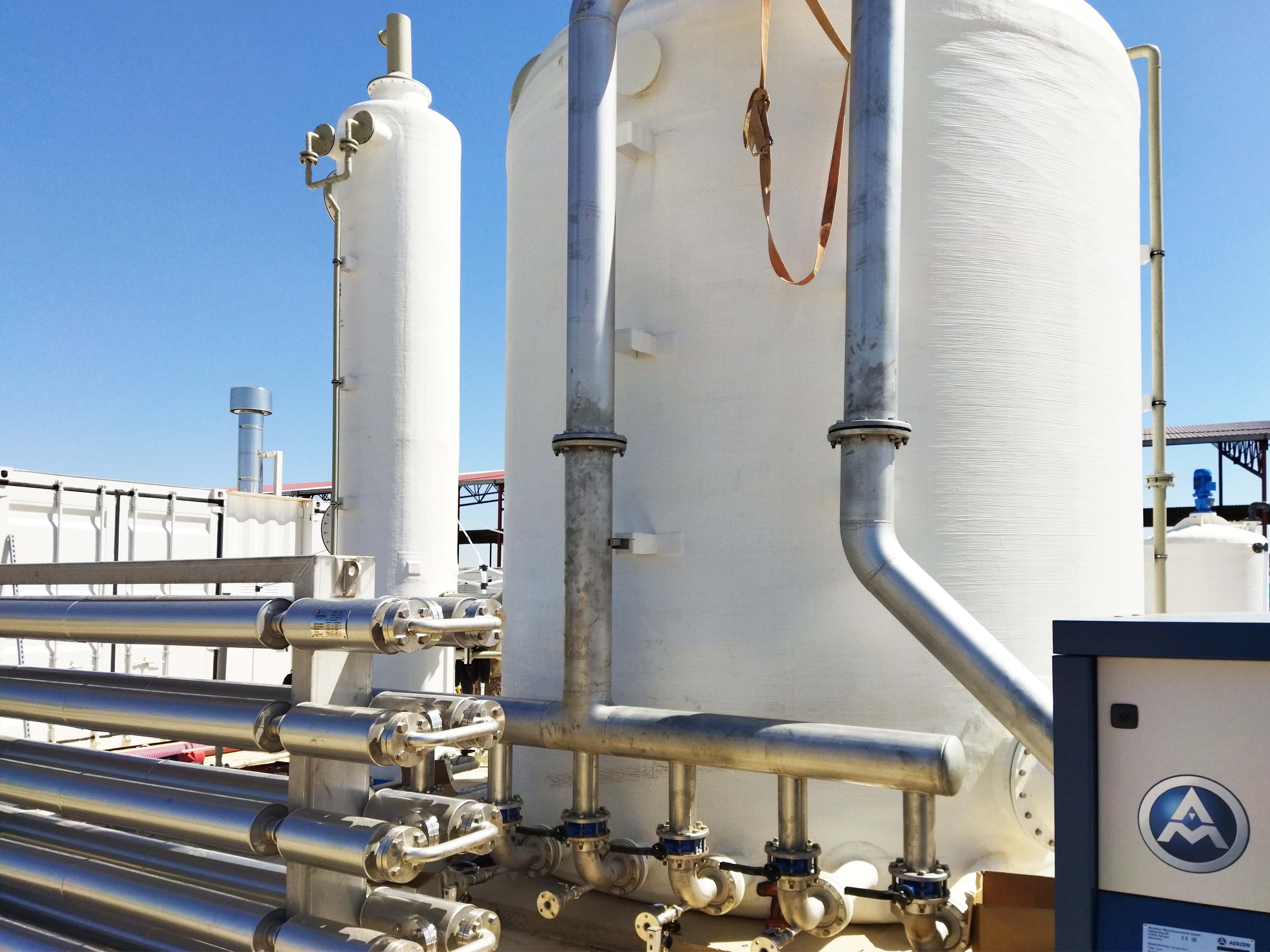 >> See all news