ECOTEC achieves one year of successfully operating the first tubJet® systems installations.
tubJet® is an automatic cleaning equipment for lamellar clarification developed, patented and implemented by ECOTEC, an innovative solution that effectively solves most of the problems inherent to lamellar clarification.
We currently have operating units for both drinking water (14x14 m tanks) and wastewater treatment plants (42x5 m tanks).
Main advantages of the system:
Allows the settlers to operate always with clean lamellas, therefore at 100% efficiency.
tubJet

®

operation is fully automated and doesn´t require the presence of plant personnel
Lamella support structure can be calculated for a minimum load.
Operation costs close to zero, which allows to perform the cleaning cycle with the desired frequency.
tubJet

®

Does not require to empty or stop the process line, therefore the plant always operates at its maximum capacity.
Watch the video of tubJet® system in operation: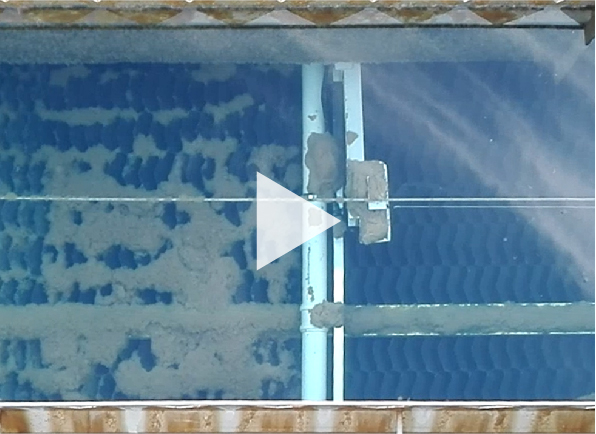 >> See all news