We are emerged in a period of deep changes, generally as a result of the COVID crisis, and particularly in internal operations and the consolidation of our international strategy.
ECOTEC is working to turn challenging times into opportunities. We have taken the chance to strengthen and intensify our internal transformation process (corporate social responsibility, integral design 3-D, equality plan, etc.) and we have also began a process of product and image renewal for some of our main strategic lines.
Global solutions for lamella settling
After many years in the market and due to different changes and improvements in our products, we have renewed lamella settling line product names introducing tubSed® lamellar modules, and tubJet® automatic cleaning system.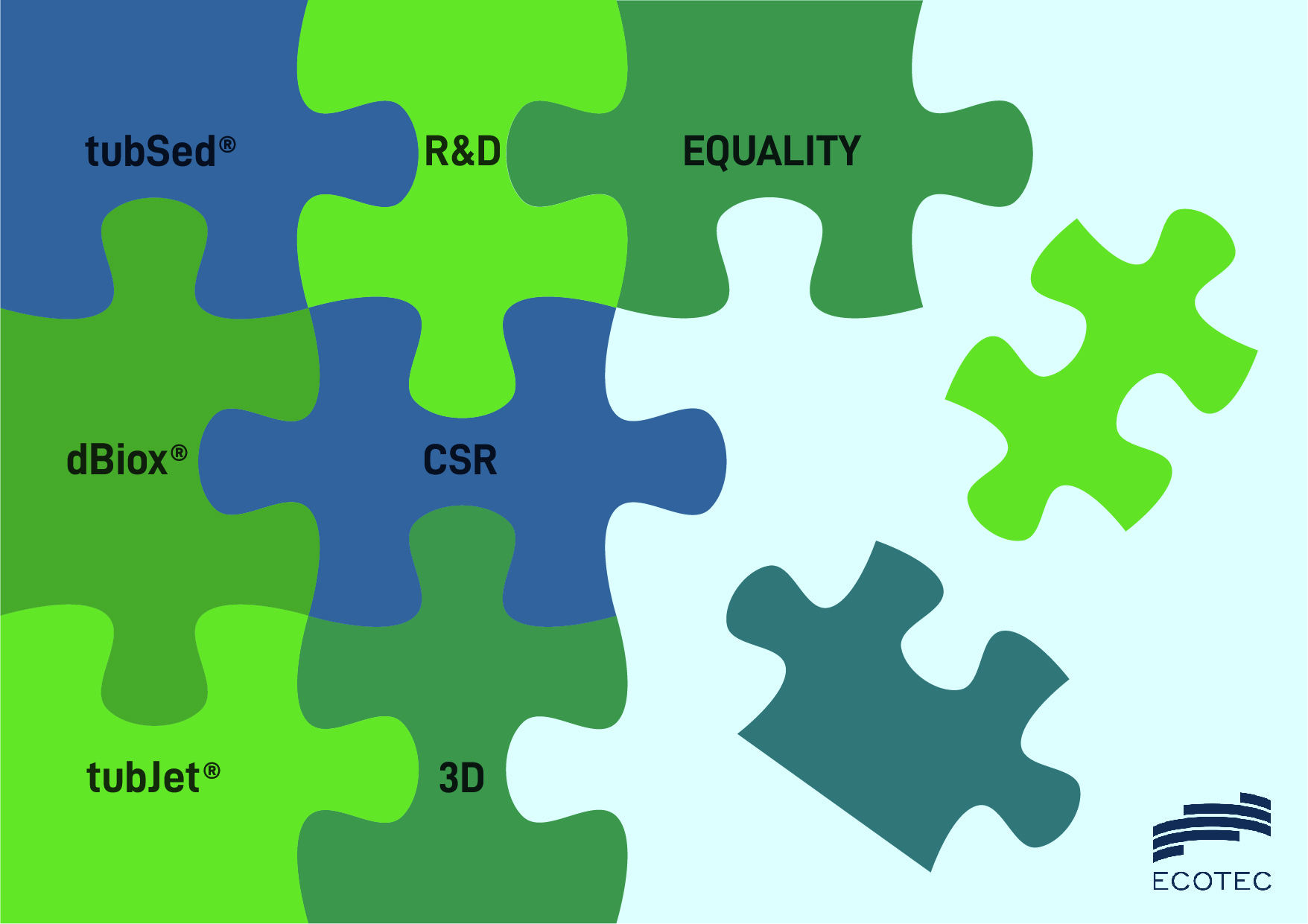 >> See all news