ECOTEC completes the installation and commissioning of a biological desulfurization system for the pretreatment of an upgrading biogas plant in Herning, Denmark.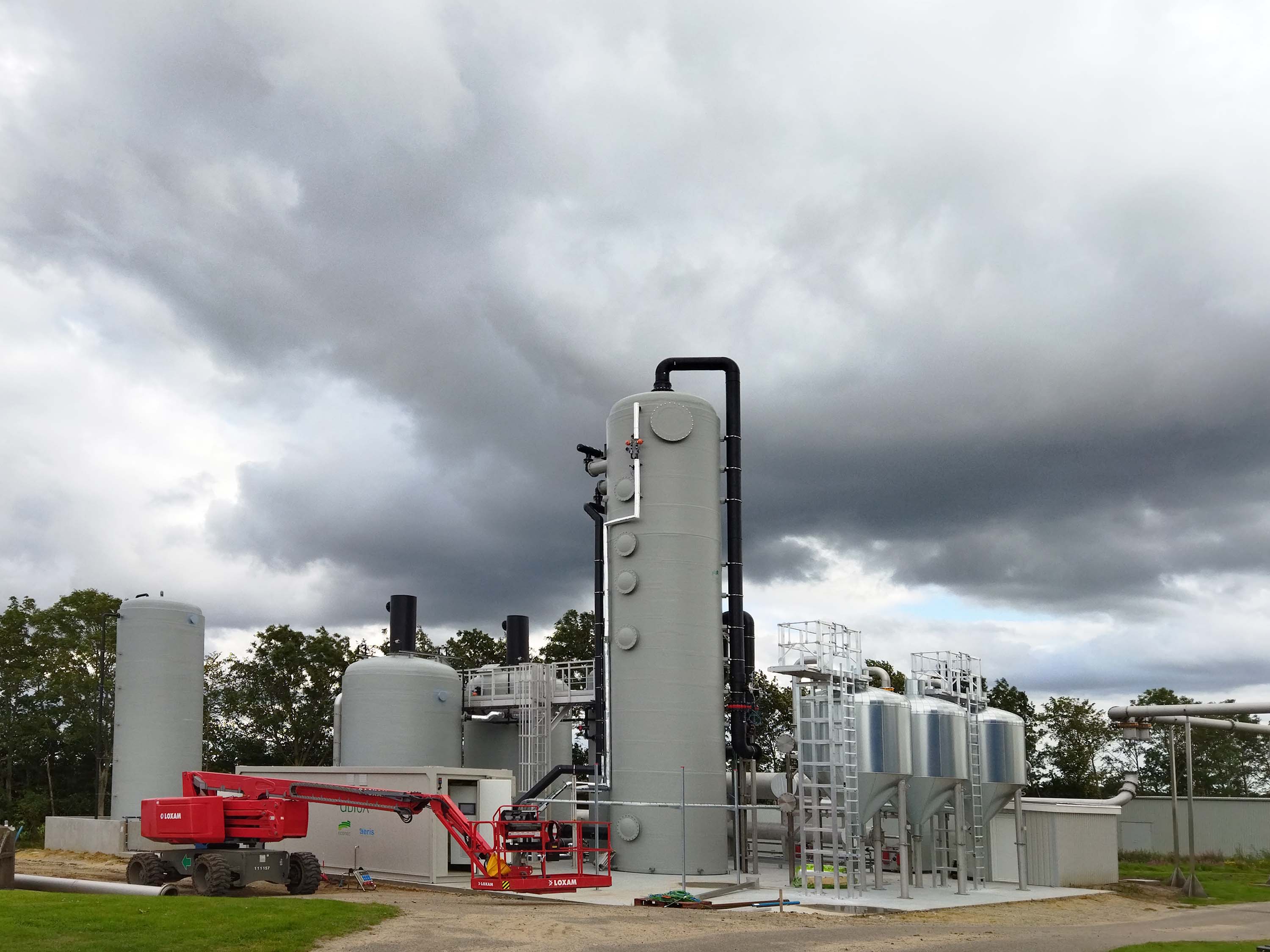 The dbiox® bioscrubber system will treat the biogas from the anaerobic digestion of organic waste derived from the livestock industry and aims to remove high concentrations of hydrogen sulfide (H2S) prior to the biomethanization plant that will inject the biogas into the city's natural gas grid.
The installation of the bioscrubber system was the most appropriate solution for the process, as it is the most sustainable technology because waste generation is minimal, and because, according to one of the fundamental requirements of the process, it does not add oxygen to the biogas flow.
The following is the plant's operating and performance data:
Pollutants:

H2S

Flow rate:

6.000 m3/h

Delivered equipments:

1 Scrubber

1 Bioreactor

1 Settler

1 Control booth
Performance:
| | | | |
| --- | --- | --- | --- |
| Pollutant | Inlet | Efficiency | Outlet |
| H2S (ppmv) | 4.000 | 97,5% | < 200 |
>> See all news