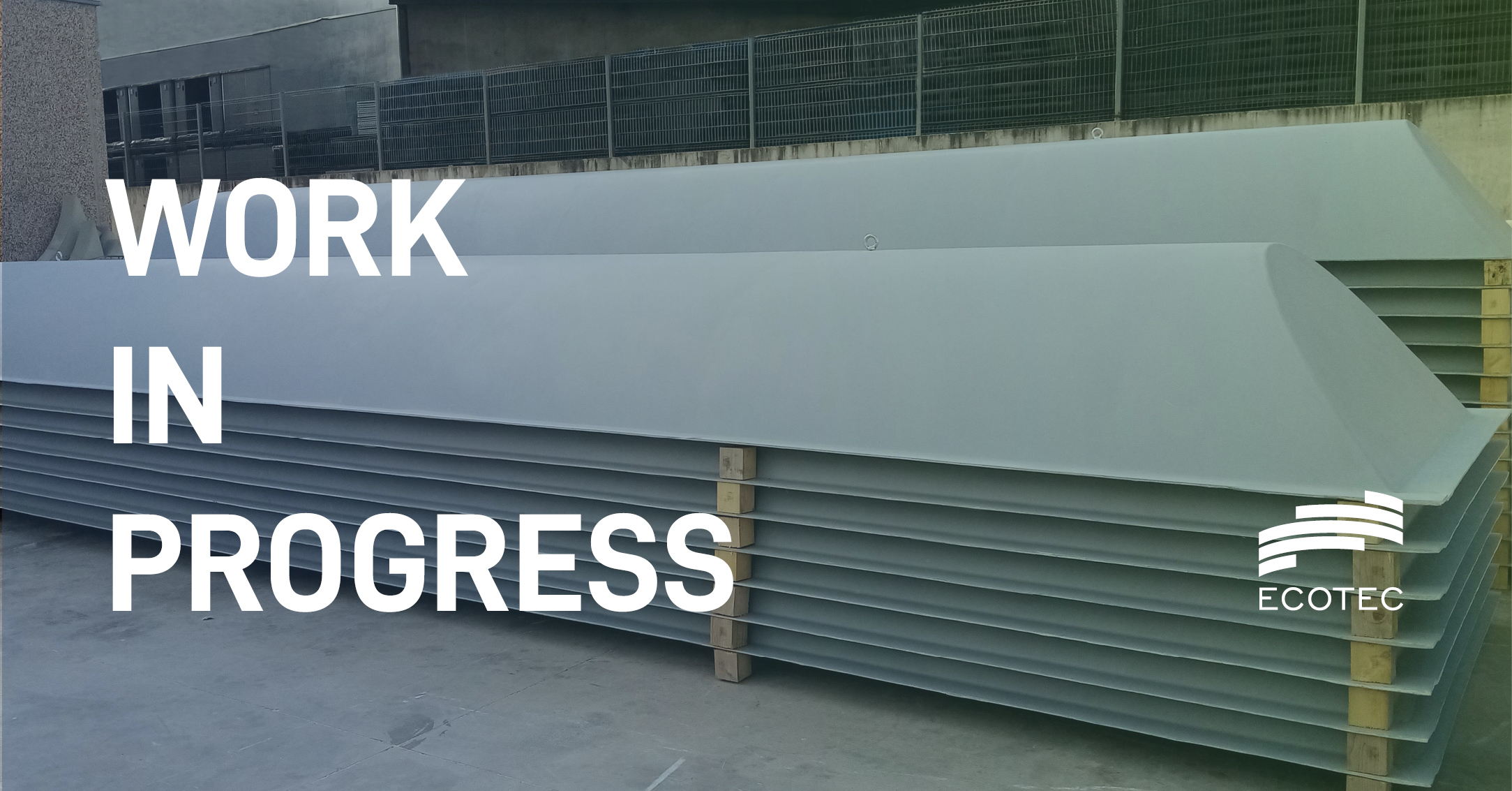 ECOTEC is completing the 470 m2 GRP cover supply for a wastewater treatment plant in Dublin, Ireland.
This project involves three WWTPs, the last of which is nearing completion. The covers delivered will be installed on four new SBR tanks. The equipment is designed for special requirements from customer, such as:
Ease of disassembly for maintenance procedures on the tanks.
Resistance to high overloads using 3D simulation and finite element programs.

This delivery will complete an overall supply of approximately 10.000 m2 of covers in Dublin area.
>> See all news