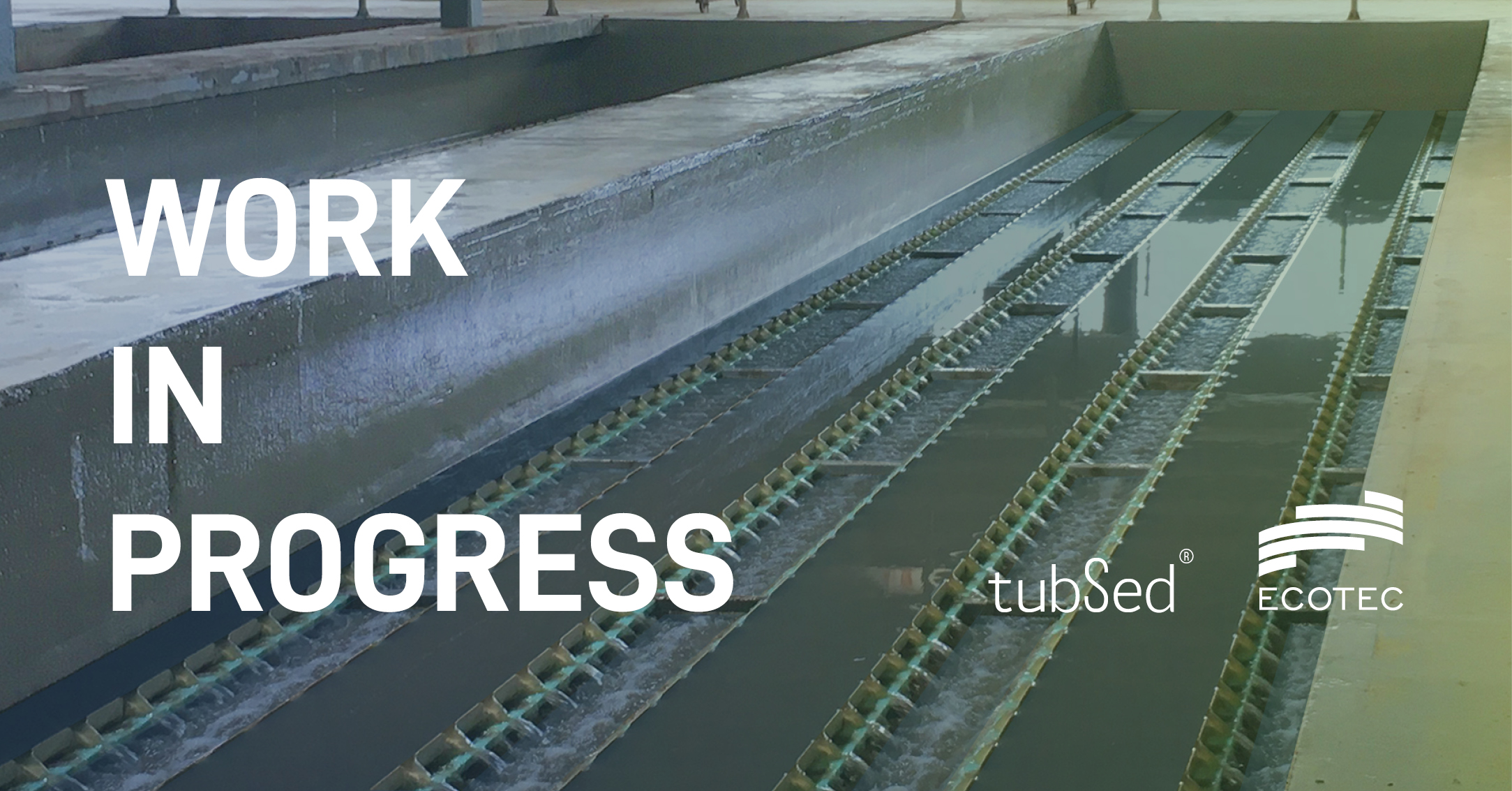 Complete installation of tubSed® lamella in the primary and secondary clarifiers of Zaragoza WWTP.
Once successfully completed the tubSed® lamella modules installation on plant secondary clarifiers, we are currently performing a new lamella installation now on the primary clarifiers, which will be carried out in several stages throughout 2021.
Up to date, 4 of the 6 clarifiers have been installed, which is a volume of 1.450m3 of a total 2.175 m3 that will consist the primaries installation. These are tubSed® TS.85 modules in PVC material of 2.165 mm vertical height.
At the end of the project, ECOTEC will install a total of 8.855 m3 of tubSed® lamella in the two stages of clarification at Zaragoza WWTP.
>> See all news